A SUMMARY OF THE GEOLOGICAL STORY OF IRELAND
Ireland has a rich and diverse geological history spanning from 1.7 billion years ago to today. The geology of Ireland charts the opening and closing of the Iapetus Ocean, the opening of the North Atlantic Ocean, and the joining and movement of Ireland from the Southern Hemisphere to Ireland's current location in the Northern Hemisphere. Below is a brief account of the formation of Ireland through geological time from the Precambrian (bottom) to the Quaternary (top).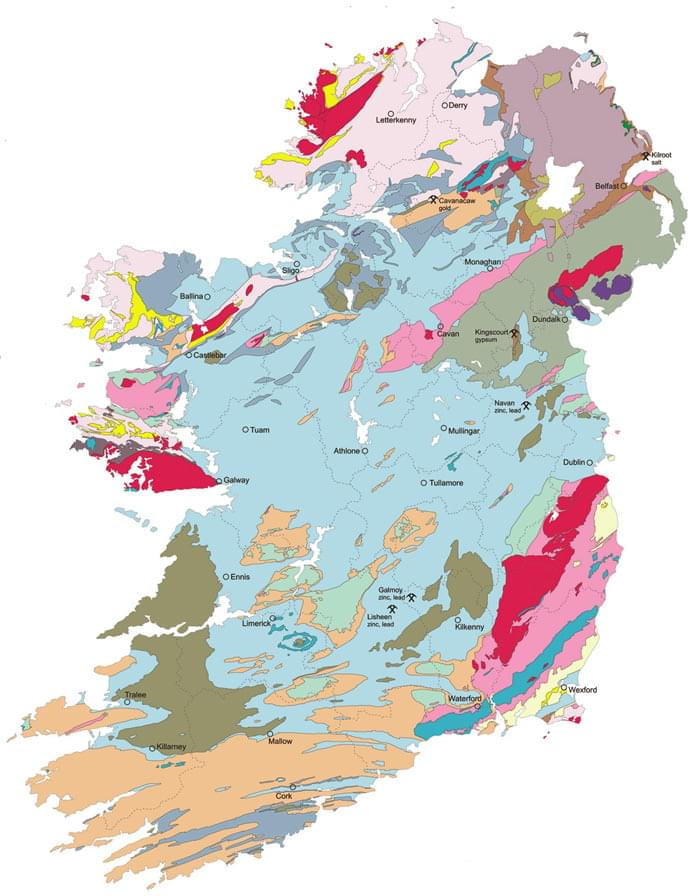 1 : 1,000,000 Bedrock Geological Map of Ireland; a companion to Geological Survey Ireland's 'Understanding Earth Processes, Rocks and the Geological History of Ireland' book by Andrew Sleeman, Brian McConnell and Sarah Gatley.